weblaunch at Woking Means Business
13th October 2009
The weblaunch team were out and about last week, sharing the pay monthly love, at Woking Means Business.
As part of the on-stand activity, the team presented '7 top tips in 7 minutes'; a presentation designed to get you thinking about your website, how visitors respond to it, how to attract more visitors and convert them into customers.
We also ran our popular weblaunch website give away, where one lucky visitor to the stand will win a website worth £1,800 in equivalent bespoke design fees. The draw will be made later this week, and the winner published on our website – so keep watching!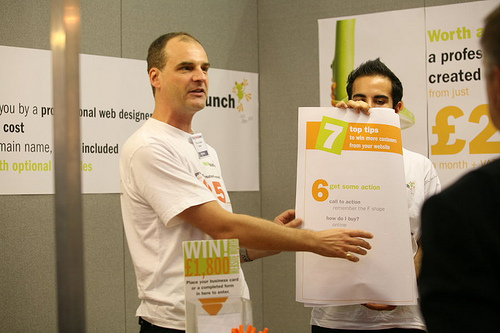 Latest News
25th May 2018
We're pleased to announce that Weblaunch is fully GDPR compliant, and most weblaunch customers need… more...
27th March 2018
We're pleased to announce another upgrade to our testimonials.We've added testimonial headings and… more...
9th February 2018
After listening to feedback from our customers we've made some updates to our system to make it… more...