16th January 2013
Especially for our trades customers we've added a Before / After Gallery to make it simpler to display your work.
We've created a simple drag and drop solution that pairs up images and automatically titles them 'Before' and 'After'. The images are then added to the page specified using an elegant image fader.
You can see an example in action here.
If you would like the Before / After Gallery available in your weblaunch control panel just call the team on 01483 720020.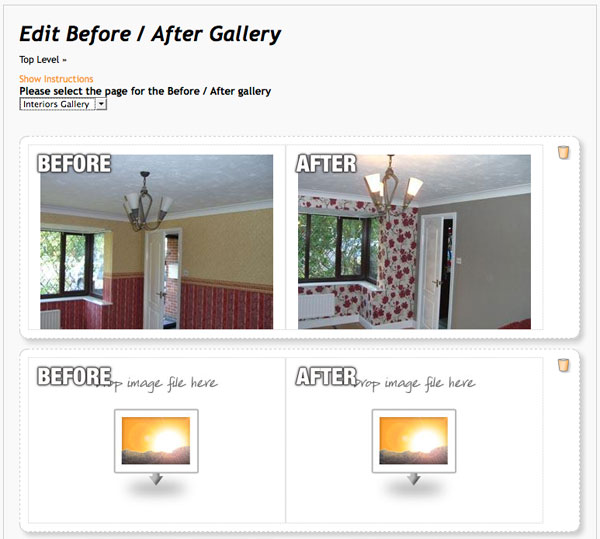 Latest News
25th May 2018
We're pleased to announce that Weblaunch is fully GDPR compliant, and most weblaunch customers need… more...
27th March 2018
We're pleased to announce another upgrade to our testimonials.We've added testimonial headings and… more...
9th February 2018
After listening to feedback from our customers we've made some updates to our system to make it… more...