My Web Academyâ"¢
Everything you ever needed to know about improving your website - FREE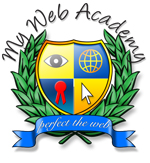 You don't need to be a web guru to join - but you'll soon be one!
My Web Academy™ is designed to get you working on your website to make it as effective as possible, from writing engaging copy to overcoming objections and converting your visitors to customers. We'll offer search engine optimisation tips and even a crash-course in photography.
All the tools you need to build a great website are already at your disposal - we just teach you how to use them.
And the best part? It's all completely free!
Here's what we'll teach you:
How to think like a punter
Emotional response
USP
Google Analytics
Search Engine Optimisation like a pro
Planning your website
Copywriting essentials
How to balance your website for humans and search engines
Choosing images
Taking your own product shots
Branding basics
And much, much more.
Simply sign up below to receive your first lesson via email. (We promise we will never give your email address to anyone else.)
Don't forget, it's completely free to join, and if you don't feel you're getting value you can unsubscribe at any time.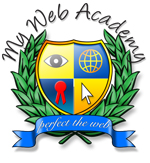 Latest News
25th May 2018
We're pleased to announce that Weblaunch is fully GDPR compliant, and most weblaunch customers need… more...
27th March 2018
We're pleased to announce another upgrade to our testimonials.We've added testimonial headings and… more...
9th February 2018
After listening to feedback from our customers we've made some updates to our system to make it… more...